Are you just starting out in the world of online trading and looking for the best platform to get started with? Look no further than Qtrade Direct Investing™ With its easy-to-use interface, low fees, and wide range of tools and services, Qtrade is the perfect choice for anyone looking to start trading online. In this blog post, we'll go over the features that make Qtrade the top online trading platform for beginners.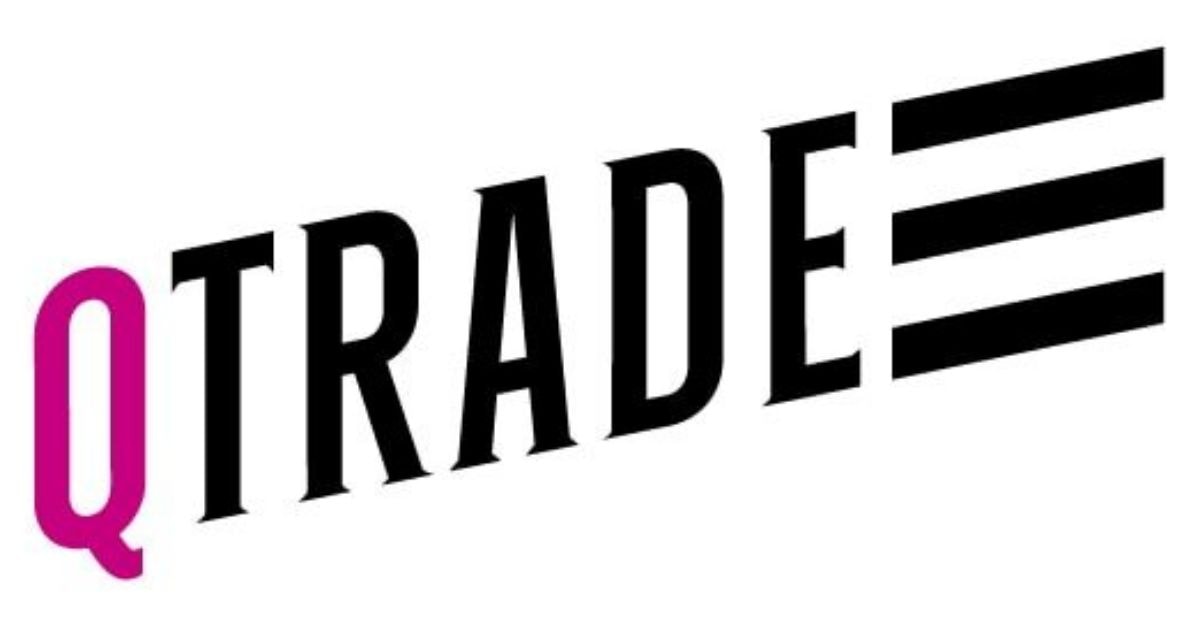 Table of Contents
What is Qtrade?
Qtrade is an online trading platform that allows investors to purchase and sell stocks, bonds, mutual funds, options, GICs and exchange-traded funds (ETFs). The platform also enables investors to monitor their investments, set up automated trades, and access research tools. Founded in 1999, Qtrade has become one of the most trusted and reputable online brokerages in Canada.
Qtrade is owned by Aviso Wealth Inc., a Canadian company that offers a full range of financial services. In addition to its online brokerage platform, the company also offers portfolio management services, retirement accounts, and financial advice. With offices in Toronto, Calgary, Vancouver, and Montreal, Qtrade provides investors with access to a wide range of investment options across the country.
Qtrade's online trading platform is extremely user-friendly and offers an intuitive interface that makes it easy for beginners to navigate. The platform also has a wide selection of research tools and data, which makes it ideal for experienced traders as well. Additionally, Qtrade has several tools designed to help investors make informed decisions about their investments. From tracking news and market trends to setting up automated trades, Qtrade offers investors everything they need to manage their portfolios.
Why is Qtrade the best online trading platform for beginners?
Qtrade is one of the most popular online trading platforms for beginners, and there are a number of reasons why it is so. Firstly, Qtrade has low minimum balance requirements, making it ideal for those who are just starting out in trading. Secondly, Qtrade offers advanced charting tools and analytical reports to help traders make more informed decisions. Thirdly, Qtrade offers an intuitive and user-friendly interface, making it easier for new traders to understand and navigate. Finally, Qtrade provides comprehensive customer support, with a team of knowledgeable Investment Representatives available to answer any queries or provide guidance. All of these features make Qtrade the perfect platform for those just beginning to explore the world of online trading.
How to use Qtrade
Using Qtrade as an online trading platform is very simple. Firstly, you will need to open an account with them. This is done quickly and easily by completing an online form on their website. Once your account is set up, and fuds are deposited, you can begin trading.
Qtrade provides a range of tools and resources to help you make informed decisions when trading. These include a comprehensive stock screener, technical analysis tools, and real-time market data. With these tools at your disposal, you can analyze stocks and identify potential investment opportunities.
When you've found an opportunity you'd like to invest in, simply place a trade through the easy to use Qtrade platform. You'll be able to select your desired order type and quantity, then submit your order for execution.
Qtrade also offers advanced trading options such as margin trading and short selling. These require additional training and understanding, but can offer advanced investors the ability to profit from different market conditions.
Finally, Qtrade also offers educational resources to help you become more familiar with the stock market and trading in general. These include tutorials, webinars, videos, and articles that cover topics such as technical analysis, fundamentals, portfolio management, and more.
All in all, Qtrade makes trading simple and accessible for both beginners and experienced traders alike. With its intuitive interface, comprehensive tools, and educational resources, it is easy to see why Qtrade is the best online trading platform for those just starting out.
Qtrade Review
Qtrade is one of the leading online trading platforms available to investors today. With its low fees and powerful tools, it's easy to see why it has become one of the most popular trading platforms in Canada. But what do existing clients have to say about Qtrade? Here's a look at some of the reviews of Qtrade from their customers.
The vast majority of Qtrade's customers report being pleased with the platform. They particularly praise the platform's ease of use, quick order execution, and helpful customer service. Many customers also comment on the value of the features available on Qtrade, especially for beginner traders who want to get a feel for the stock market before investing more heavily.
Overall, Qtrade's customers are very satisfied with their experience on the platform. From powerful tools to user-friendly design, Qtrade provides an impressive array of features for investors of all levels. If you're looking for a reliable and secure online trading platform, Qtrade may be just what you're looking for.
Click here to get upto $150 Signup Bonus by using the promo code BONUS150
Online brokerage services are offered through Qtrade Direct Investing, a division of Credential Qtrade Securities Inc. Qtrade, Qtrade Direct Investing, and Write Your Own Future are trade names and/or trademarks of Aviso Wealth.